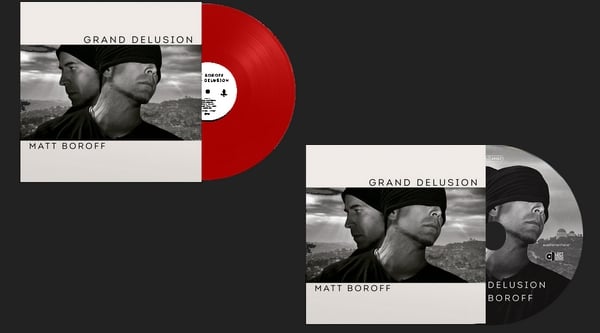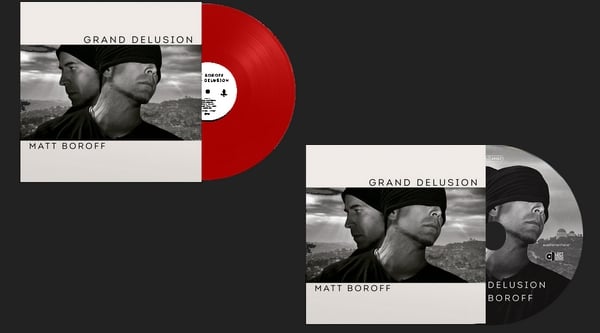 Matt Boroff (Red vinyl and/or CD Digipak or 7 ")
€32.00
The Matt Boroff pack contains its latest album on vinyl and CD.
Boroff's latest solo release is the beautiful and arresting "Grand Delusion." Working with an impressive roster of collaborators including producer/multi-instrumentalist Alain Johannes (QOTSA, PJ Harvey, Them Crooked Vultures, Desert Sessions), drummer Jack Irons (Red Hot Chili Peppers, Pearl Jam) and, again, vocalist Mark Lanegan (Screaming Trees, QOTSA), Boroff once more plunges listeners into cinematic, fully realized musical worlds that resound with a brooding intensity.
Contains the single ''What A Shame''.